Chartreuse – Lemon or Lime?
My love affair with the color chartreuse continues. I just can't get enough of this citrusy hue. It exudes such refreshing and invigorating energy. But you can't just splash this color anywhere.
"This pale yellow-green color isn't the easiest to pull off, but when you find the right silhouette in this hue, the result is pure glamour" (StyleBistro). When done right, chartreuse can be so sophisticated both on the runway and in interior design.
Now this is a glamorous silhouette. Curved and tufted, this chartreuse chaise adds a complementary balance to the bold zebra print while also breathing life into the neutral black and white palette.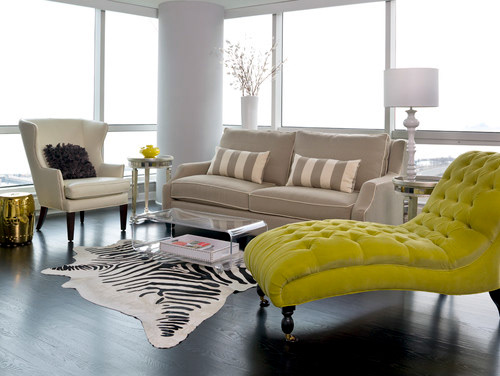 A Caesarstone Apple Martini countertop turns this contemporary kitchen island into a great focal point.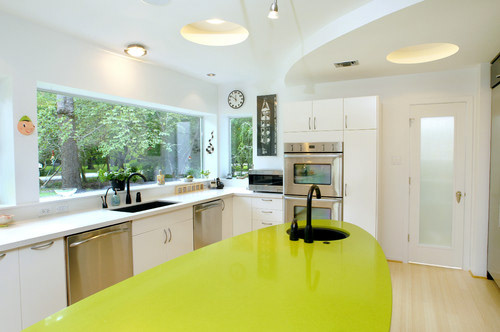 Chartreuse drapes add drama while working with coordinating accent pillows, highlighting the architecture and lighting fixtures in this space.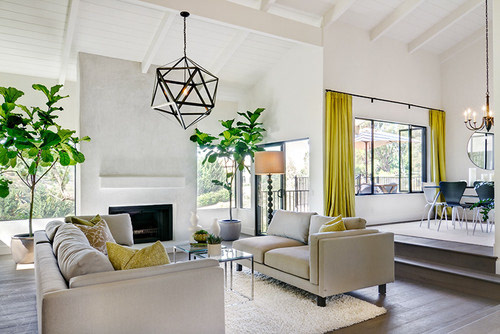 There is a new trend in chartreuse to go green. Named by Vogue as one of the Themes from Spring/Summer 2013 Collections, green chartreuse leans closer to lime than lemon for a slightly more electric version that can be even harder to pull off.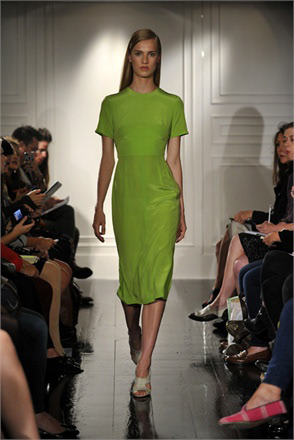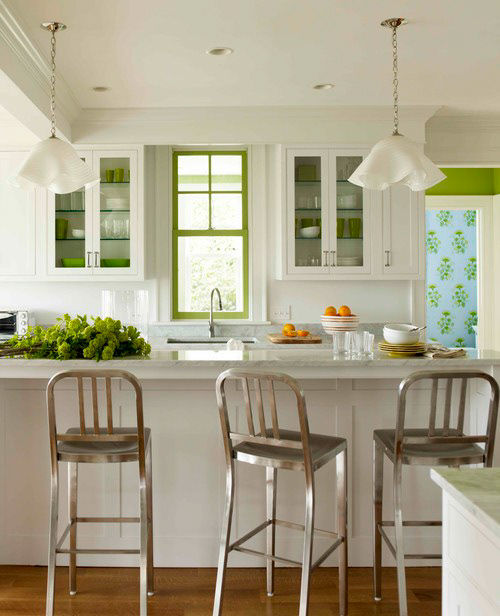 What flavor of chartreuse do you like best – pale and lemony or electric lime green? Share your thoughts on the latest trends in chartreuse below.
When it comes to bright and energizing hues that add visual weight, like chartreuse, it's all about striking that perfect balance. Let me help you achieve bright, beautiful and balanced luxury interiors. Call Leslie Fine Interiors at 617.236.2286.