In January of 2013, I launched the music project Skymatic, conceiving of the name, developing a logo and building an online presence. I managed all aspects of the group's brand and business - from maintaining all social platforms and websites and creating revenue through merchandise to booking tours and balancing budgets.  

I also served as the primary booking agent for the group and was able to book over 120 shows in under 2 years. For these tours, I also served as tour manager, handling all budgets, logistics and day-of-show duties.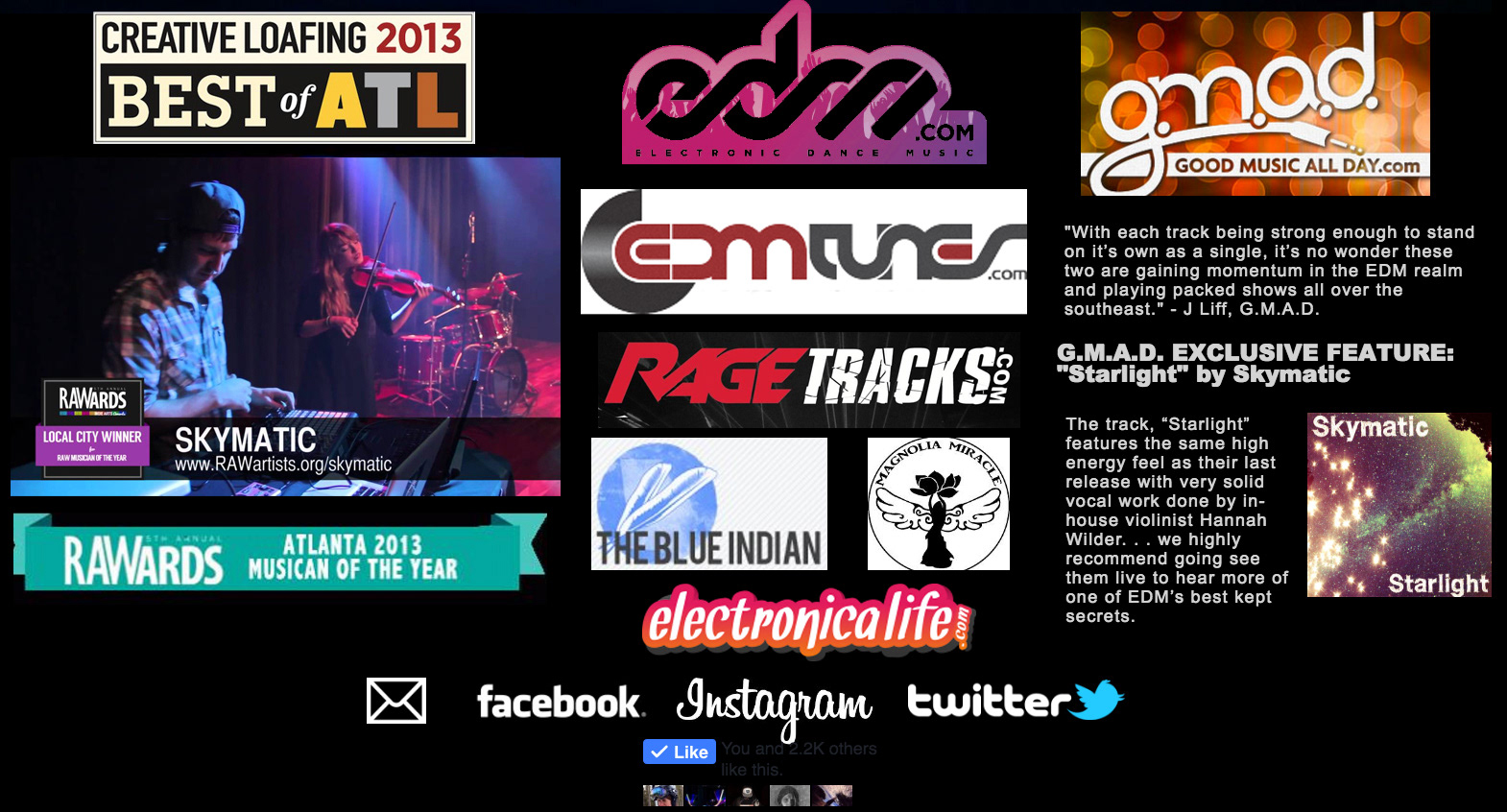 Launched in January 2013 and based out of Atlanta, Skymatic serves up a fresh melodic electronic music experience.

Skymatic is comprised of producer/guitarist Phil Ross and violinist and vocalist Hannah Wilder. The duo has been touring nationally for over a year appearing on main stages and large lineups including Sweetwater 420 Fest, Counterpoint Music Fest and Imagine Fest. 

Skymatic's unique live electronic sound has enabled them to share bills with DJs/producers including Figure, Minnesota, Phutureprimitive, NitGrit, Wick-It, ill.Gates, Buku and Thriftworks as well as live electronic groups including K Theory, Blackbird Blackbird, Govinda, Random Rab and Dirtwire.

Skymatic carries a message to embrace who you are and take time to realize your dreams. When all decisions become conscious, you are the decider of your own destiny.

Ask your local venue or promoter to bring Skymatic to your hometown.