Decorate Tables & Spreads with Creative Food Labels
Get your guests excited about the tasty foods they are about to enjoy by including food labels in your spread or table setting. Not only do food labels show off the delicious flavors and wholesome ingredients of the dishes you are serving, but they are also a sign of a thoughtful host. Food labels make it easier for picky eaters and guests with dietary restrictions.
If you're struggling to come up with a creative way to incorporate food labels into your tablescape, allow us to share a few of our favorite ideas for decorative food labels.
Chalkboard table runners are a fantastic way to label foods and decorate tables at the same time, as in this example from Pinterest. They are especially great for achieving a shabby-chic look. Not to mention, they make labeling simple and you can reuse them over and over.Here's another spin on the idea. Instead of a table runner, paint small buckets with chalkboard paint that can be labeled and used to serve food.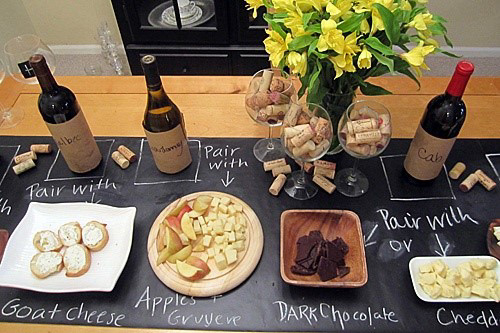 Little flags are also a simple and sophisticated way to label food items. All you need are tooth picks or kabob sticks and handwritten or computer-printed labels. Look how beautifully these labels work for an elegant gourmet cheese spread. For extra effect or a splash of color, use ribbon.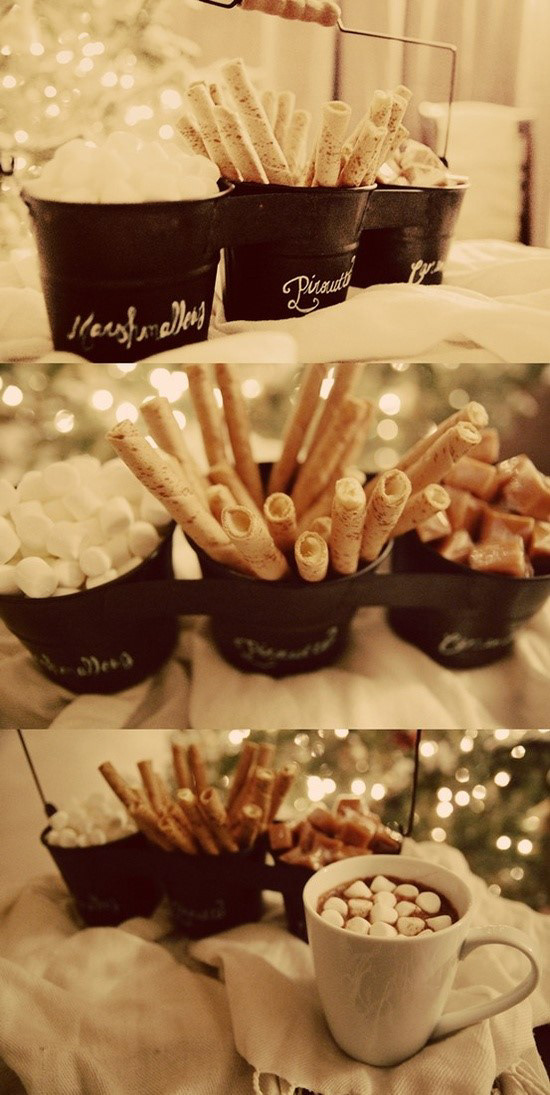 You can also make your own food labels with simple picture frames.  Depending on the stationary, font, borders, and frames you choose, you can go as casual or upscale as you want.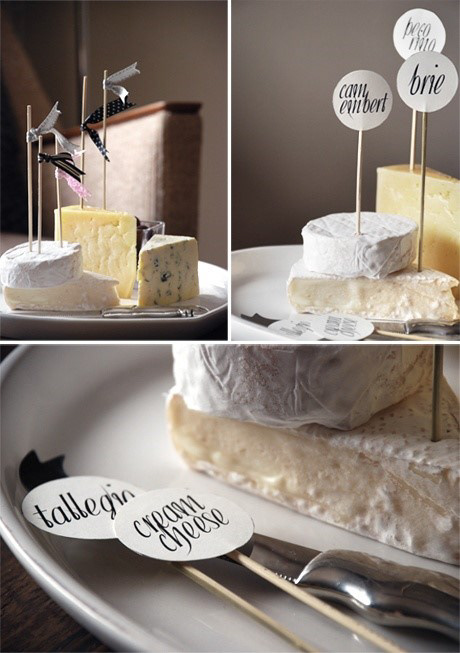 What types of food labels do you use for parties and gatherings with family and friends? Leave a comment below or share your most creative ideas on the Hickory Farms Facebook page.