Balancing Feminine & Masculine Design in Bedrooms
It's always possible to achieve the best of both worlds in design. It just requires the right balance and combination of elements. And when it comes to designing for a couple, it's always important to take into consideration both his and her likes and dislikes. If done right, a design can be both feminine and masculine to represent and appeal to both individuals of a couple. After all, everyone likes feeling at-home and in their own element. A design that strikes the perfect balance becomes a beautiful expression of a couple's compatibility and synchronicity.
This transitional style master bedroom is luxurious and sophisticated while embodying a nice balance of masculinity and femininity. I started with a color palette that would create a neutral base. This gave me room to play with subtle tones and textures to add style and interest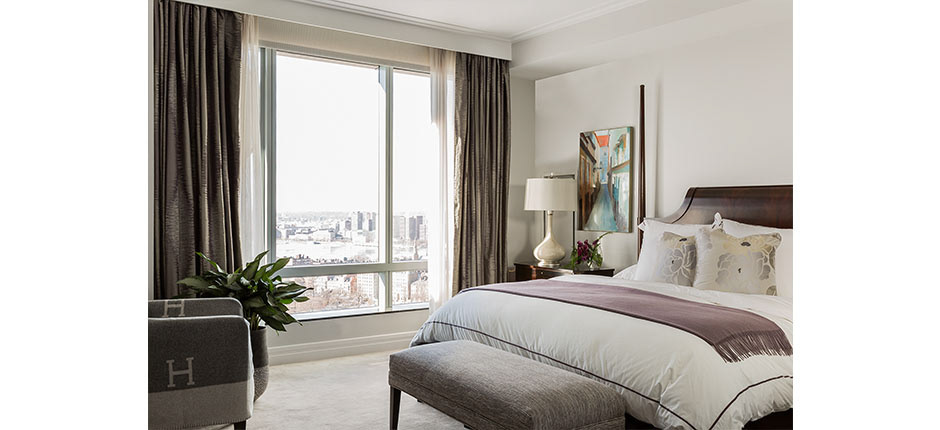 By contrasting hard and soft textures and dark and light tones, I created a dynamic design tailored to both him and her. The dark floor-to-ceiling cabinetry and bed frame is offset by light and plush bedding and an upholstered headboard. Similarly, the elegant patterns and engaging textures of the bedding, curtains and pendant fixtures are nicely contrasted with the clean, contemporary lines of the occasional chairs and table lamp.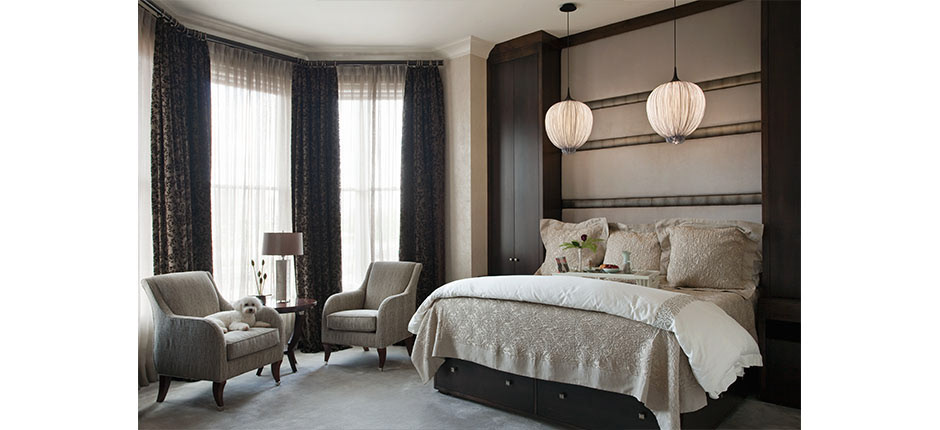 This chic and edgy living room is another example of a harmonious marriage of masculinity and femininity. Simple, sleek furnishings and a gray wall are warmed up by subtle tones and textures that add softness and warmth. Modern art installations add neutral interest while a bold fireplace surrounds and accent pillows add a touch of feminine grace.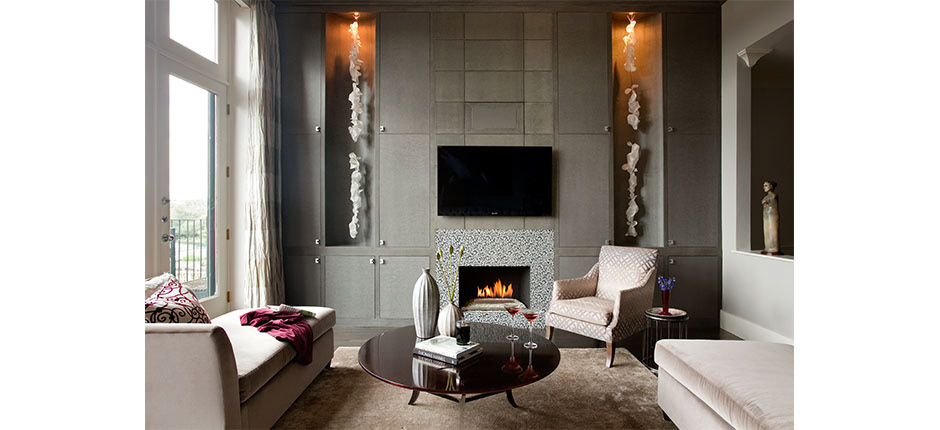 The his and her touches are a little less distinct and a little more integrated in this master bedroom design. I went with a neutral backdrop and combined subtle accents. The result is a simple yet beautiful and inviting dual-gender bedroom design.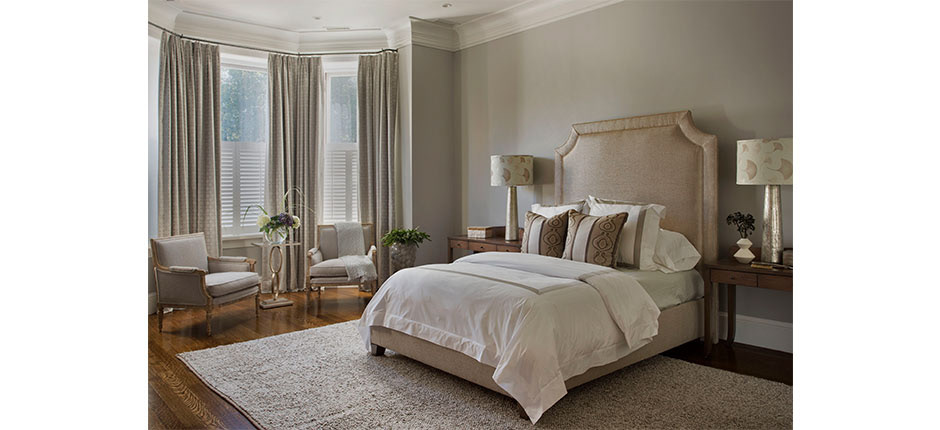 What are some of your his and her requirements? If you're looking to update your living spaces to make them more stylish, functional and expressive of your personality and lifestyle, 
contact Daher Interior Design
.