Behind the Scenes of a Game Changing Club Experience

Dave and his brother Mike Machinist and their best friend and band manager Stephen Sternschein did not wait for an opportunity, they created one. This triple-threat team of DIYers and passionate music lovers, makers, movers and shakers is raising the bar for live music experiences at medium-sized venues. In true grassroots fashion, they have built a hub for music, art, creativity and collaboration in one of the most competitive music markets in the nation. And they did it with a whole-heartedness that emanates from everything they do.

THE STORY OF EMPIRE

It all started in 2008, when Dave, Mike and Steve attended their first SXSW in Austin, TX. After running around frantically trying to network and promote their band Shinobi Ninjafor 10 days and then doing it all over again the following year, they realized there might be a better way. How can we get all of these future fans and business partners to come to us, they asked themselves? So for the 2010 SXSW, they threw their own unofficial SXSW showcase.

They rented out an old bar on 7th street, Rusty Spurs, setting up threes stages for three days. On the third day, which fell on the last day of the tech conference of SXSW and the first day of the music festival, they threw a party they called the Music Tech Mashup.
The Music Tech Mashup was a smash, and for the second year, they gained the interest of corporate sponsors. With more experience and more dollars, Dave, Mike and Steve threw two events for the 2011 SXSW at Rusty Spurs and 606 Club, which was located at 606 7th Street next to Empire Garage, an abandoned automotive shop.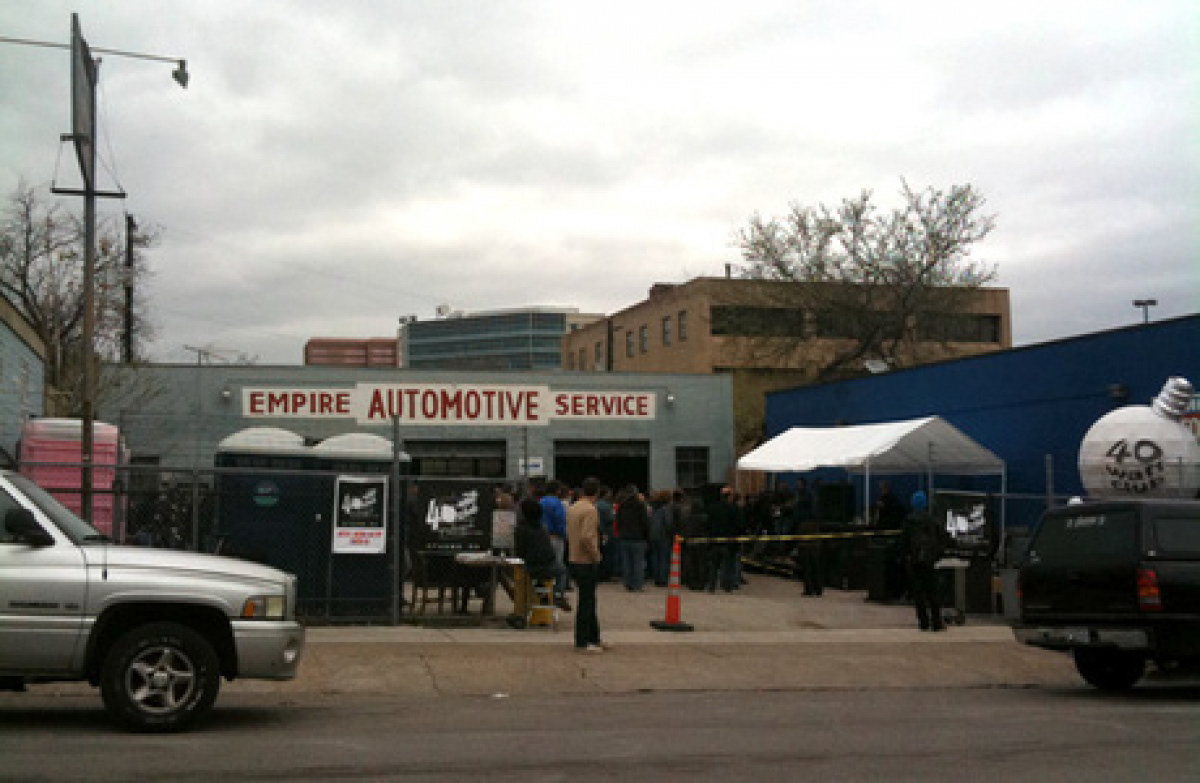 That same year, Shinobi Ninja played a hip hop show next door at Empire Garage, owned by Trey Spaw. And by the end of the night, Steve and Trey had ideas brewing for an even bigger SXSW event.
The third Music Tech Mashup gained the sponsorship of the Bandpage headquarters, allowing the guys to throw the biggest unofficial and official showcase of SXSW. By this time, Dave, Mike and Steve were also throwing their own shows back home in New York. They were shifting more and more towards becoming a full-service event production company.
In December of 2012, they heard the owner of 606 Club was trying to sublease. They couldn't pass this up. Dave, Mike and Steve knew the potential of Austin, and so they took the plunge. They signed a lease and immediately came to an agreement with Trey. As the owner of Empire Garage next door as well as landmark dive bars like Sidebar, Trey knew what it took. And so he took a shot on Dave, Mike and Steve.
606 Club and Empire Garage were combined to become Empire Control Room and Garage, a unique venue with an outdoor stage of 850 capacity and an indoor room of 400 capacity. The space needed work, but the team was ready and eager. Over the course of three years, they made major improvements, slowly renovating the space and enhancing the sound and production. In order to actually make a profit, they had to find ways to creatively expand the space to increase capacity.
When booking talent, they focused on music realms that were new and different to SXSW and the local music scene. They were beginning to carve out their own niche, and they were slowly turning the Empire Control Room and Garage into a destination.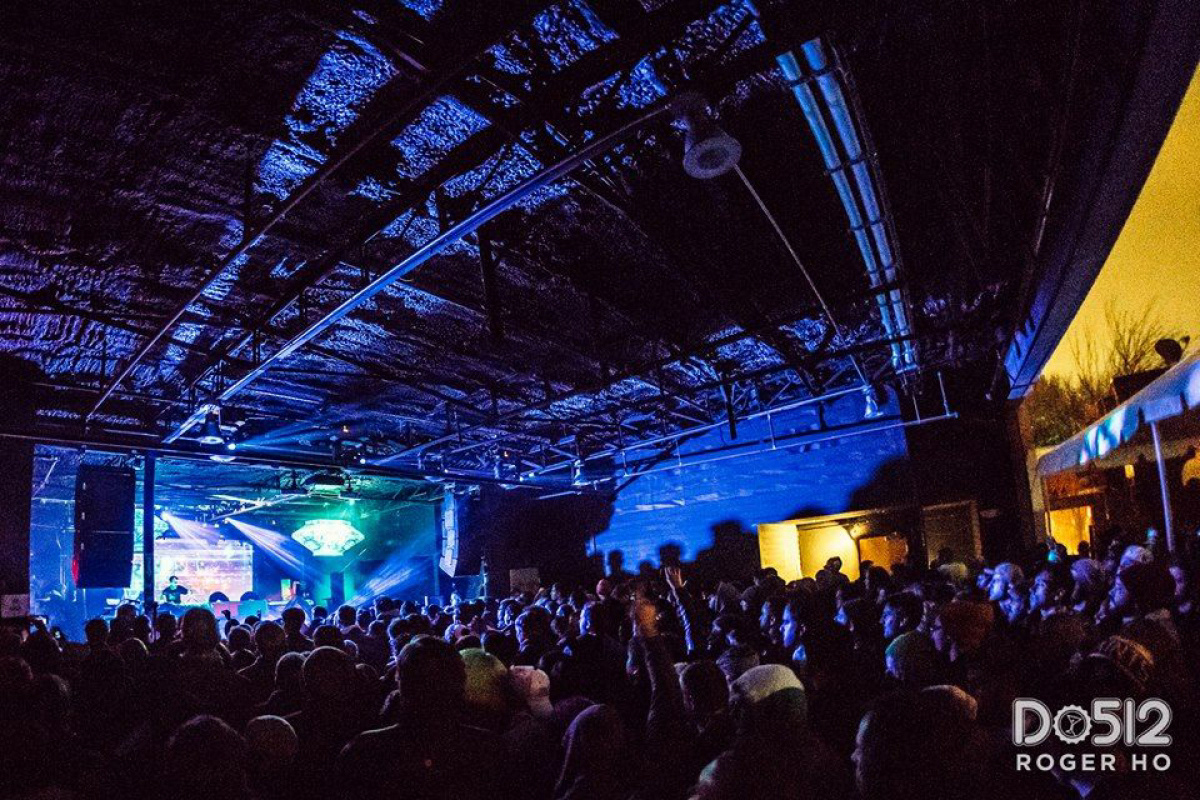 THE SUM OF ITS PARTS 
Empire Control Room & Garage was named Chronicle's Best New Venue in 2014, Rolling Stone's Best Place to Dance at SXSW in 2014 and Best of Austin's Best Club Lighting in 2016, but owners and operators Dave, Mike and Steve attribute this success to the whole team. They take the mantra of "every little bit counts" very seriously. Each staff member operates around the belief that every single position and responsibility impacts not only the audience's experience but the entire culture of Austin.
Whether it's knowing everything about the band taking the Control Room stage or making sure every ticket holder is able to get an icy cold beverage, the staff's goal is to make sure that from the moment a fan walks through the Empire gate to the moment they leave, they are getting an experience that is all about the art.
"Every staff member fits into this puzzle," Dave says. "We are only as strong as our weakest link."
Dave and Mike have worked every job at Empire themselves. And Steve, who quit his life in New York City to up and move to Austin and manage Empire, has been "the kingpin of the whole operation," as Dave puts it, the one that always finds a way to not only make it work, but make it the best it can possibly be. So when it came to finding team members, they simply looked for people like themselves - music heads that love to work hard and truly care about what they're doing because they know they are bringing something truly special to the local scene.
THE SECRET SAUCE

What makes the Empire Control Room and Garage one of the most unique and most sought-after venues by artists of all sizes and statures is the level of production for such a quirky, warehouse-style space.

For the first few years, Empire had their sound and production trucked in from LA. But during the 2011 SXSW, they met David Lee. As the developer, engineer and owner ofBassBoss, Lee makes custom speakers comparable to Funktion-One systems out of his hangar by the Austin airport. It was a perfect fit. These speakers were not only of insanely remarkable quality, but they were locally made. David, Mike and Steve are firm believers that the local, talent, culture and flavor is what makes a venue. Plus, how do you pass up a custom sound system that could literally blow your clothes off?
Since everything is bigger in Texas, and you can't under-deliver, Empire bought a BassBoss sound system that was way more than they would ever need. Dave, Mike and Steve knew they were going to book a lot of electronic music, and their goal was to get a system that was way overkill so that they would never have to max out their capability. When Lee came in to install it, they floored by his precision and customization, making sure that every square inch of both stages would come with the highest quality of sound.
One of the first times they really tested the limits was when Skrillex stopped by to throw down a surprise set during the 2014 SXSW. It may have only been a show for 850 people, but Empire wanted to provide the same reinforcement as a massive festival. Why? Because that's how Skrillex is supposed to be experienced. And similarly, you just can't see acts like Keys N' Krates on a system that just isn't boss. "It cheapens the experience," as Dave says.
Every time Lee comes to beta test a new speaker, he comes with new ideas to make the sound even better for both rooms of the venue. He'll switch out gear and even troubleshoot it for weeks on end. This rare relationship is part of what makes Empire stand out as a venue that exists and thrives off of enhancing live music experiences.
In the same way that endless energy and care is pumped into the sound, so too is the visual experience at Empire Control Room & Garage a product of creativity, technology and specialization. In 2013, Empire had All Of It Now come from San Francisco to handle all of the visuals for SXSW. Dave, Mike and Steve fell in love with what this added to the experience. Prior to this, they had been struggling with what color to paint the walls of the Control Room, formally the 606 Club and the smaller of the two rooms with a capacity of 400. All Of It Now's projection and 360-degree visualization was immersive and all-encompassing. It was exactly what they needed. So Dave, Mike and Steve cut them a deal they couldn't refuse and sent them home to San Francisco with cash, leaving the multi-projection setup fully installed in its new home.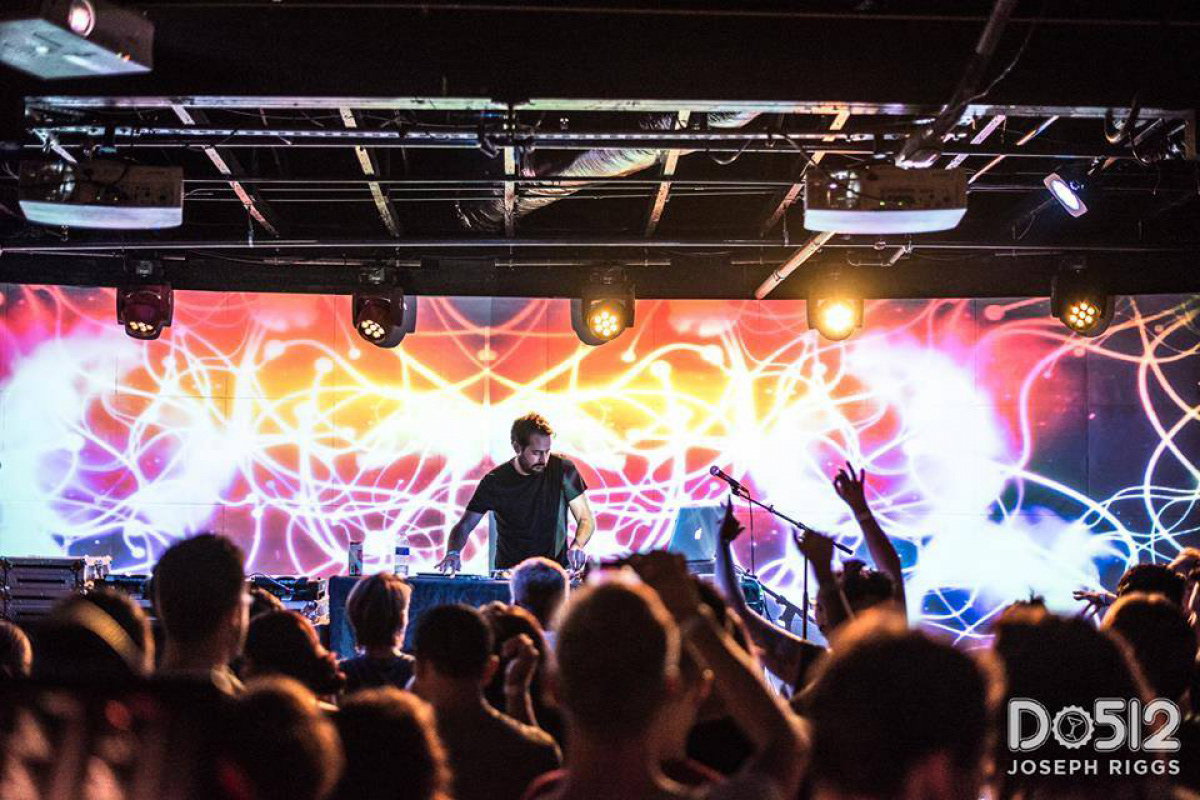 The visualizations were the final element that the Empire team needed to control in order to create the most captivating live music experience. With this last piece of the puzzle in place, every square foot of the venue was empowered to offer a full-sensory experience.
Every time Empire Control Room & Garage works with an artist, they are not just the host or the physical space. They are the exceptional locally-grown, locally-operated production company that fully realizes the artist's vision, allowing art to be consumed in the exact way it was intended when it was created. And it all stems from a culture of creativity, experimentation and collaboration.